We get asked all the time about what the "best dog enrichment activities" are or "what enrichment should I use with puppies" and the like. If you've been following us, you know that our answer is, "it depends on what your individual pet needs." But, let's face it, that's not a really helpful answer sometimes. 
I find that when I explain the different categories of enrichment to folks, it's often easier for them to identify what their pet needs. It's hard to figure it out when you don't even know what it entails! Now, there's, of course, more to this story so we'll come back to further identifying your pet's needs next week, but for now, let's focus on the enrichment categories. 
 (Disclosure: some of the links in this blog are affiliate links. We receive a small commission for purchases made through these links at no extra cost to you. This helps us continue to put out free content to help you and your pets live more harmoniously!)
What is animal enrichment?
If you've read any of our blog posts about enrichment you know that I have to start here! The definition of "enrichment" has become muddied as it's become more mainstream. The definition that we use here at Pet Harmony is the original, historical definition: enrichment means meeting all of an animal's mental, physical, and emotional needs in order to empower them to perform species-typical behaviors in healthy, safe, and appropriate ways. When we think about enrichment as meeting all of an animal's needs, that opens the doors for many more categories than folks often think of. 
The 14 categories of dog enrichment
These categories can be applicable to many species (in fact, we actually collated these from information about zoo enrichment and didn't create them ourselves), but since we wrote Canine Enrichment for the Real World let's stick to canines for this post! Since there are a lot of categories, I'll provide a brief definition, example, and idea for each (usually of something I do with my own dog). Next week we'll get more into how to figure out which category(ies) you should focus on with your pet. 
Health/Veterinary
This one's pretty straightforward; we're talking about physical well-being. I think of this category as anything you would take your dog to the vet for. This can include things like pain management, disease prevention, and treating diseases and injuries. I want to stress that preventative care is just as important as care for diseases and injuries. I've talked about our foray into canine massage therapy as a form of pain management and prevention for my senior pup, Oso, and I think it's a great idea for any pet who is okay with being touched all over. Here's a post with him and his newest favorite person:
View this post on Instagram
Hygiene
This one is obviously another physical well-being category, and I think about this one as anything a groomer would do. This can include cleaning ears, brushing fur, and brushing teeth. I've seen some folks put nail trims in this category and others put nail trims in the Health/Veterinary category. I don't mind either way as long as they're on your radar in some fashion! Grooming wipes are one of my favorite, go-to, easy hygiene recommendations. 
Diet/Nutrition
Another straightforward category that we humans are all too familiar with! Most folks think only about meals for this category, but I also add in treats and edible chewies here, too. That's why treat preference tests are one of my favorite activities in this category. Check out how I do those below. 
Physical Exercise
This is a category that many folks think of when they think of "canine enrichment". I think it's great that it's on a lot of people's radars already! There are so many examples that can go into this category, but some of my favorites are fetch, tug, flirt pole, hikes, weight pulling, and running. Oso and I are currently working on strength-building and purposeful movement as part of this category so he maintains his muscle mass as he ages. The nice thing about that means we get to work on physical exercise inside the house which is a win-win depending on the weather!
View this post on Instagram
Sensory Stimulation
The category is referring to sight, sound, smell, taste, and touch. While we can certainly have a pet who is understimulated in regards to their senses, oftentimes I found many who are overstimulated. There are too many sights or sounds or smells, etc. An example of this is a dog who is afraid of thunderstorms or fireworks. They would be much happier with a quieter environment at that moment! To help meet that dog's needs, we may do something like sound masking where we play sounds or music to help drown out the offending booms. Enrichment isn't always about more stimulation; it can be about less, too!
View this post on Instagram
Safety
Safety means physically being out of harm's way, regardless of how you feel about a situation. We've seen plenty of pets who feel safe in unsafe situations! This category can include things like removing poisonous chemicals or medications from your pet's reach, planting safe plants in the yard, and keeping your pet on a leash while in a busy area. For Oso, this means having stairs to our bed so that he can safely get down without injuring his joints. 
Security
Security means feeling like you are safe, regardless of whether or not you are. This distinction is often the culprit behind many new pet parents telling me, "I don't know why they're afraid of me, I've never hurt them!" Safety and security are different. This category can include setting up safe spaces and working through fears at your pet's pace. Oso has several safe spaces in our house and is always able to access them when he needs to. 
View this post on Instagram
Species-Typical Behaviors
This is just as it sounds: behaviors that a particular species performs. Dogs dig, chew, bark, shred, and destroy. Cats scratch, meow, purr, groom, and hunt. Birds preen, shred, vocalize, and nest. Often these are the behaviors that we're not too enamored with from our pets; we are a different species with different species-typical behaviors, after all! But just because we don't appreciate these behaviors doesn't mean that we shouldn't allow them to perform them. It just means having an appropriate outlet to do so. For example, Oso loves destroying things. That does not mean he's allowed to destroy the furniture. It means that we have DIY destructible items (made out of literal garbage) that he can shred to his heart's content. More information on that in this blog post about DIY destructible enrichment items. 
Foraging
Foraging means searching for and finding food. This is a species-typical behavior, but it's one that all species perform! If you think about animals in the wild, much of their day is devoted to foraging. Our households are set up very differently than the wild which means we need to provide foraging opportunities for our pets. This can be things like find it, snuffle mats, and hiding food puzzles around the house. Oso is a big fan of the "find it" game which I outline in this video. 
Social Interaction
Dogs are social animals (which is not true for all species). That does not mean, however, that there are rigid rules about which species they are social with. I've met plenty of dogs who care a lot more about humans than their own species and I've met plenty of dogs who don't care at all about humans and love hanging out with other dogs. So while many folks only think about dog-dog interactions in this category, like playgroups and doggy daycare, hanging out and playing with their humans also fits this bill! Some dogs are not huge fans of other dogs, and that's perfectly fine! You can get plenty of snuggle time in, instead. 
View this post on Instagram
Mental Exercise
Here's another category that many people think of when they think, "dog enrichment activities". Again, I'm glad to see this coming to the forefront! Mental exercise can include training, food puzzles, and even foraging (a two-for-one!) I love trick training for this because there are so many options and it's just more fun for everyone in my experience. Oso helps demo some activities for my clients, which I don't count as mental exercise for him. They're usually things he knows how to do very well and don't require a lot of thought. However, when it's just the two of us we work on new training activities and I can tell that that is more tiring! Here's a cute Halloween trick we've been working on. 
View this post on Instagram
Independence
Independence refers to being able to feel comfortable on your own and also being able to make decisions on your own or not having to rely on others for everything. Obviously our pets can't be 100% independent because our human world is designed for opposable thumbs and money, of which they have neither. But that doesn't mean we can't help them gain more independence! Being comfortable with exploring the environment, being comfortable with being left alone, and gaining life skills are all ways that we can foster independence. We've done all of this with Oso, but I see it so plainly when he's exploring the backyard. He's confident, comfortable, and making his own decisions and problem-solving. I love watching him out there! 
View this post on Instagram
Environment
This is a big category that involves a whole bunch of things: living in a city vs. rural area, who they live with, temperature, and so much more. There's often overlap with the Sensory Stimulation category, and that's okay. We talk about enrichment categories as discrete units because that's how human brains work, but the real world isn't so black and white. It's more like guidelines.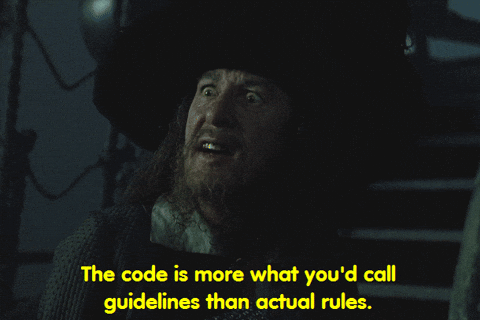 When we were buying a house, we had Oso's environmental needs in mind. It shouldn't come as a surprise that we chose a dog whose environmental needs closely match our own. I need green and space to hang out and that's also what he enjoys. We need a relatively quiet area and so does he. That might be an extreme example that we were able to do because we adopted Oso knowing that we were buying a house in the next few years, but there are certainly ways that you can set up your environment without moving or visiting places that work for your pet! Sniff spots can be a great option for folks who don't have an off-leash area for their dogs. 
Calming
This category is one that much of the literature nestled within the Environment category and Emily and I chose to pull it out to highlight its importance for pet owners. Again, we often see overstimulated animals, and wanted to emphasize that rest and relaxation are just as important as mental and physical exercise! This can include safe spaces, relaxation protocols, massages, and anything else that induces a calm, relaxed state. We talk about that more in this podcast episode. For Oso, he uses shredding and chewing as calming activities (which are also species-typical activities, another two-for-one!) 
View this post on Instagram
A note about agency
I can't talk about the enrichment categories without mentioning agency: the ability to make decisions that result in desirable outcomes. Our pets need to willingly engage with activities for it to be considered enrichment (and we also need to see a change in behavior for it to truly count). Check out this blog post all about agency here and this one about when enrichment isn't enriching here for more information on these topics. 
Now what?
Happy training!
Allie